Significance: Tirupparamkunram is hailed as one of the 6 padai veedu shrines of Murugan and is visited by thousands throughout the year.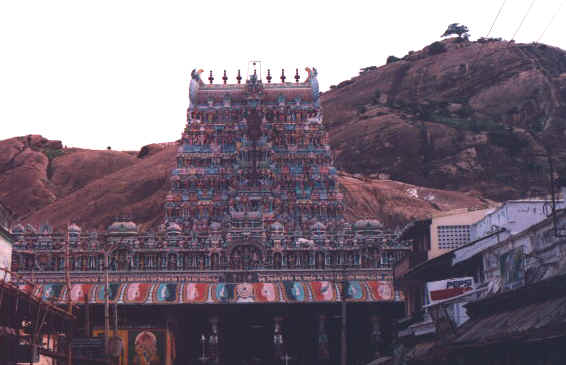 Deities: Tirupparamkunram enshrines Murugan as the leader of the armies of the Gods, and as the Lord of Devasena, the daughter of Indra, the King of the Gods.
Architecture: Tiruppamkunram features rock cut shrines as well as mandapams lined with elaborately carved pillars.
Tirupparamkunram - a Tevara Paadal Petra Stalam. The shrine to Paramgirinathar in this Murugan temple has been revered by the hymns of the Nayanmars of the 1st millennium CE.
Festivals: The entire city of Madurai wears a festive look as Vishnu and Skanda from Tirupparamkunram make their way to Madurai to attend the Divine marriage between Shiva and Meenakshi.